is pleased to announce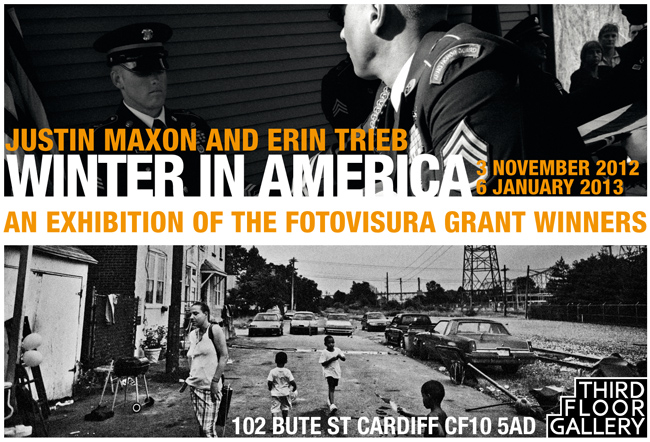 Winter in America – Justin Maxon & Erin Trieb:
An exhibition of FotoVisura Grant winners
3 November 2012 – 6 January 2013
Opening Night Preview: Friday 2 November from 7pm
Third Floor Gallery, Cardiff
'Save your souls, it's winter in America' cried Gil Scott Heron in 1974, against a backdrop of economic decline, social fragmentation, racial tension and a lingering war in Vietnam. Fast forward to contemporary America where the economy is struggling, racism blights many communities and the war in Afghanistan adds a daily toll of misery. This is the harsh backdrop to the work of Justin Maxon and Erin Trieb, 2010 and 2011 winners of the prestigious Fotovisura grant.
Justin Maxon's work centres on the agonies of life in Chester, a small town of 34,000 people in Pennsylvania, where crime statistics record over 300 unsolved murders since the 1990s. Maxon describes Chester as a hellhole where "violence is commonplace, poverty is oppressive, and jobs are non-existent". Maxon's images, multiple exposures in grainy monochromes, convey the complexity and inter- connected stories of this small town, unflinching in its depiction of pain and hardship.
Erin Trieb's work follows one soldier, 22 year old Adam Ramsey, on his journey home from Afghanistan, as he battles to recover from post-traumatic stress and depression. Trieb follows his journey from barracks to medical clinic to home in his search for humanity and a return to normality.
The opening of this exhibition is supported by Otley Brewing Company and Fotovisura.
The Fotovisura grant 2012, which supports personal non-commercial photography projects is now open for submissions. grant.fotovisura.com
---
PAST EXHIBITIONS: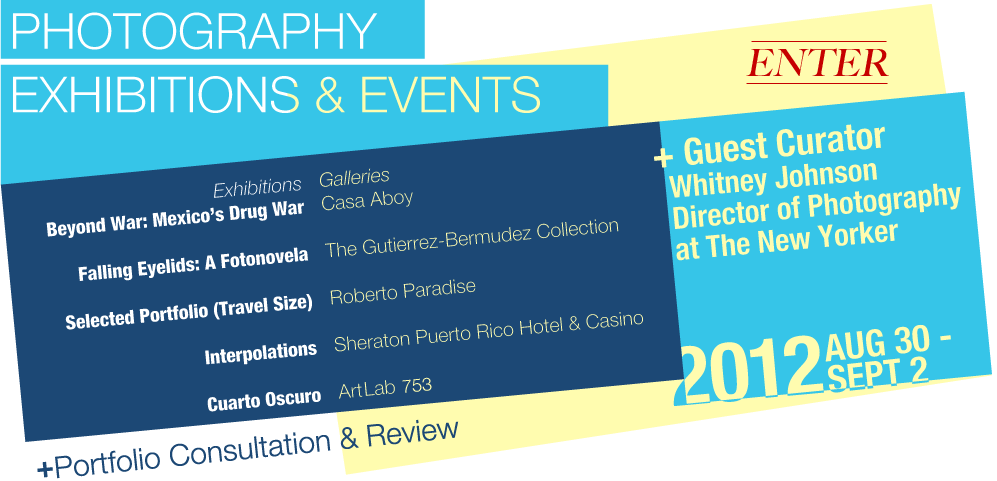 ---
The FotoVisura Grant Exhibition
Sponsored by the Viso Lizardi Family
May 30th to June 17th, 2012
United Photo Industries • 111 Front Street, Suite 204 • DUMBO Brooklyn NY 11201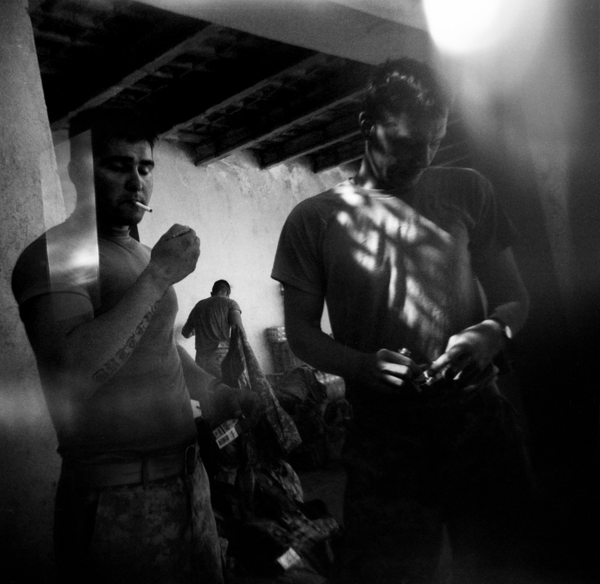 Photo by Erin Trieb, 2011 FotoVisura Grant Winner
Curated by Adriana Teresa and Graham Letorney, the FotoVisura Grant Exhibition will be presented at the new United Photo Industries Gallery in DUMBO, Brooklyn.
Opening Reception
Thursday May 31 from 6pm - 9pm (no rsvp required)

First Thursday Gallery Walk
Thursday June 7 from 5pm - 9pm

Participating Artists Erin Trieb, Thomas Michael Alleman, Brad Vest, Anastasia Taylor Lind/VII, Ula Wiznerowicz, Dimitri Mellos, Laura El-Tantawy, Sebastian Liste, Annabel Clark, Marcia Michael, Ivor Prickett, Wendy Marijnissen, Melissa Cacciola, Kai Loeffelbein, Emily Schiffer, Matt Eich/Luceo, Justin Maxon, Elizabeth Herman, Pete Pin, Amnon Gutman.

United Photo Industries is a Brooklyn-born, art-presenting cooperative dedicated to identifying, harnessing, and occasionally conjuring unexpected exhibition opportunities. All in the name of fostering conversation, championing new directions in photography, and cultivating ties within an ever-expanding, globe-trotting community of photographers.