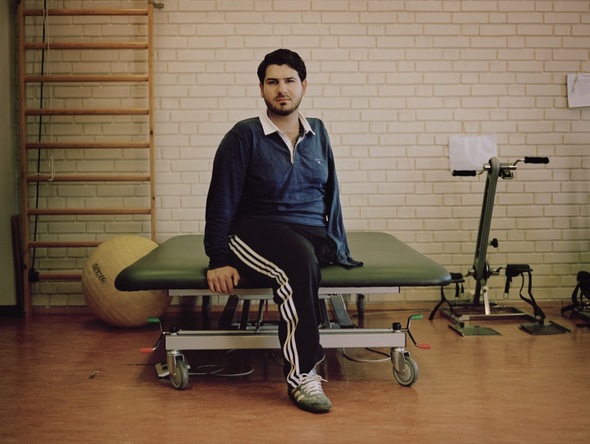 Dialogue & Quiet Conversation
Curated by: Graham Letorney & Sam Barzilay
Dates: Sunday | September 22, 7:30 – 8:30pm
Location: Photoville Beergarden, Brooklyn Bridge Park, NYC
Featuring Artists: Jenn Ackerman, Poulomi Basu, Alan Charlesworth, Aaron Vincent Elkaim, Christopher Gregory, Andrea Gjestvang, Kiana Hayeri, Elizabeth D. Herman, Sara Naomi Lewkowicz, Diana Markosian, Alejandro Olivares and Fabian Weiss.
Description: Photography, as a mode of communication, has a particular quality of addressing us without speaking down to us. The distance between viewer and subject can be reconciled with the intimacy of studying and inspecting each detail of a photograph. This exhibition seeks to inspire dialogue & quiet conversations with the viewer, transcending cultural and political boundaries.
The exhibition Dialogue & Quiet Conversations consists of 12 stories selected from the top finalists of the most recent FotoVisura Grant. Each project presents an intimate account that is either personal to the photographer or so important to society that he or she was driven to photograph with the hopes of bringing awareness to the cause and advocating for change.
Co-curated by Sam Barzilay and Graham Letorney, this exhibition is presented by the FotoVisura Pavilion sponsored by the Viso Lizardi Family, and produced by FotoVisura Inc.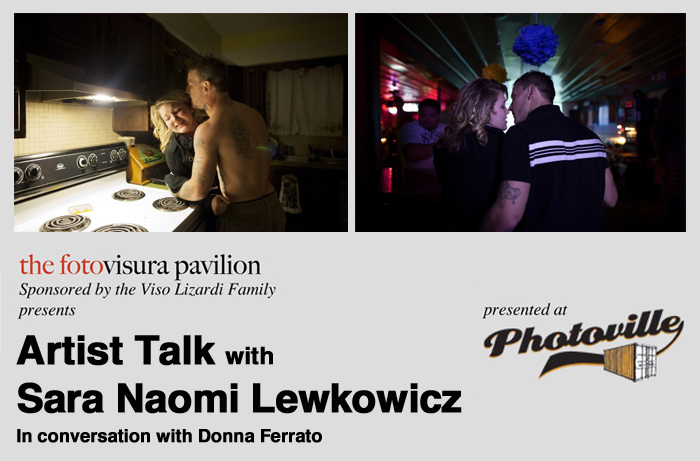 Sara Naomi Lewkowicz: Artist Talk moderated by Donna Ferrato
Date: Saturday | September 28, 4:00 – 5:00pm
Loacation: One Brooklyn Bridge Park at 360 Furman St Brooklyn
Sara Naomi Lewkowicz, a graduate student studying photojournalism at Ohio University, began photographing Shane and Maggie in September of 2012. She had set out to document the difficulties Shane faced as a convicted felon trying to rebuild his life. One night, after several months of intermittently documenting the couple, the mounting tensions in their relationship exploded into violence, which Sara documented.
During the artist talk, Sara will walk the audience through the events of the evening and her experience that transitioned her life and career from a student to a photojournalist and advocate against domestic abuse. Sara will go on to talk about how the photos have impacted her life as a female photojournalist and student. She will address her new goal to develop an educational/training program that police departments, victims' advocacy organizations and battered women's shelters can use, as well as, her interest in documenting a variety of issues, particularly those that center on gender and sexuality.
Finally, during a Q&A period, moderated by Donna Ferrato, Sara will discuss domestic violence and the role of visual and social media.