is pleased to announce
The FotoVisura Grant Exhibition
Sponsored by the Viso Lizardi Family
May 30th to June 17th, 2012
United Photo Industries • 111 Front Street, Suite 204 • DUMBO Brooklyn NY 11201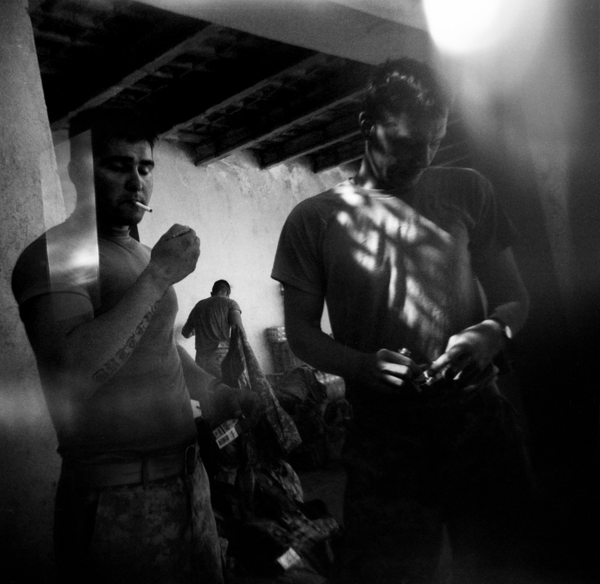 Photo by Erin Trieb, 2011 FotoVisura Grant Winner
Curated by Adriana Teresa and Graham Letorney, the FotoVisura Grant Exhibition will be presented at the new United Photo Industries Gallery in DUMBO, Brooklyn.
Opening Reception
Thursday May 31 from 6pm - 9pm (no rsvp required)

First Thursday Gallery Walk
Thursday June 7 from 5pm - 9pm

United Photo Industries is a Brooklyn-born, art-presenting cooperative dedicated to identifying, harnessing, and occasionally conjuring unexpected exhibition opportunities. All in the name of fostering conversation, championing new directions in photography, and cultivating ties within an ever-expanding, globe-trotting community of photographers.
Participating Artists
Erin Trieb, Thomas Michael Alleman, Brad Vest, Anastasia Taylor Lind/VII, Ula Wiznerowicz, Dimitri Mellos, Laura El-Tantawy, Sebastian Liste, Annabel Clark, Marcia Michael, Ivor Prickett, Wendy Marijnissen, Melissa Cacciola, Kai Loeffelbein, Emily Schiffer, Matt Eich/Luceo, Justin Maxon, Elizabeth Herman, Pete Pin, Amnon Gutman.
About The FotoVisura Grant
The FotoVisura Grant for Outstanding Personal Photography Project is focused on providing economical support and creative guidance to professional and student photographers seeking to continue developing their personal work.
The Grant aims to support personal photography projects to encourage the production and development of photography outside the commercial realm. The Grant is eligible for projects not initiated by an assignment or commission.
Curatorial Statement
Photographers need support, which is why FotoVisura, Inc was founded in 2010.
In 2011, Graham Letorney and I began the FotoVisura Grant to recognize outstanding personal photography projects within the FV Community. Through the Grant, we seek to personally provide financial support to two winners, as well as, recognize and bring to light a selection of numerous exceptional projects that made the final list. We strive to share the work with editors, curators, collectors and other professionals in the field through our online platforms and physical exhibitions. Ultimately our day to day dream is that everything that we do results in new potential job opportunities for photographers.
FotoVisura is about community as much as it is about photography. It is also a cost effective solution for photographers to have an online presence, meanwhile, be part of an international photography community. As we continue to develop tools for our members, we realize how much there remains to be done within the realm of photography to support photographers in continuing to work with the hopes that they can and will get a job in the near future.
The FotoVisura Grant Exhibition is a testimony to the powerful work being created by photographers world wide, each take it upon themselves to bring to light a story that he or she feels strongly about, so much so that he or she is willing to do it with their personal resources. Some risk their lives and well being to make these stories come to life. The least we can do is recognize the outstanding achievements and support them to the best of our ability during the process.
-Adriana Teresa, Curator & Co-Founder