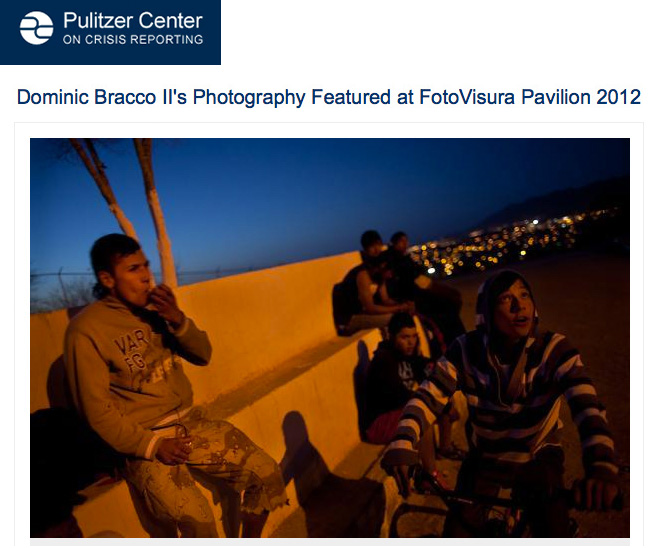 Excerpt:
The images featured in the exhibit are part of Bracco's Pulitzer Center project "Los Ninis: Mexico's Lost Generation" by Bracco and journalist Susana Seijas. The two traveled to Mexico in 2011 to examine the reality of life as a Nini in the murder capital of the world: Juarez.
Read On
View Dominic Bracco's work on Visura Spotlight
About The Pulitzer Center
The Pulitzer Center on Crisis Reporting is an innovative award-winning non-profit journalism organization dedicated to supporting the independent international journalism that U.S. media organizations are increasingly less able to undertake. The Center focuses on under-reported topics, promoting high-quality international reporting and creating platforms that reach broad and diverse audiences.
. . .
More Posts: